An Ancestry.com entry shows that Daniel Leonard the1st was born in Virginia in 1802. He married Sarah Fauber on January 15th 1822 in Augusta County Virginia. Sarah may have died soon after or they divorced but Daniel's next documented appearance is in Tennessee sixteen years later.
It is quite possible that Daniel's original intentions were to travel through the Cumberland Gap and onto to Kentucky, Ohio or possibly further west as many others were doing. At this point they were still relatively close to the edge of the frontier with settlers venturing further west having to deal with the wild animals and Indians living there. It is also possible that Daniel's decision was intentional, having met his future wife at some other location.
When Daniel the 1st came to Tennessee he married into the families of some of the oldest residents in the area. Daniel married Mary Jones who was born in Claiborne County. They married there in 1838. He was 36 and she was 18. His mother in law was Margaret Dobkins the daughter of Jacob and Darcus Dobkins (later spelled Dobbins).  Jacob Dobkins was born in Shenandoah Virginia in 1751. He had two brothers also born there and a brother and sister who were born in Augusta County Va.
In 1783 Claiborne County lay in Davidson, Sullivan and Greene County, North Carolina. The Dobkin family was living in the Claiborne Co area in 1785 when it was still Indian land. Both Margaret and her Brother Solomon were born in what was Hawkins County North Carolina which eventually turned into Claiborne County when in 1796 Tennessee became a state, consuming the western half of what was North Carolina.
Daniel the 1st married the daughter of a surveyor and an educated man in Elijah Jones his father in law. In 1836, two years before Daniel and Mary were wed Elijah was one of four surveyors commissioned to create the new election districts from military districts in Claiborne County. There is evidence of this in a signed copy of the new district map. It is signed by all four commissioners including Elijah Jones.
Daniel and Mary's farm was located in the Cumberland Gap District a few miles south of the Gap. Daniel originally listed himself as a carpenter but after the first Tennessee census he begins listing himself as a farmer. His children though, appear to be minimally educated. They begin spelling their name Lenard (without the o) after his death. It may have started with a census taker using a phonetic version of the name but that would be one of many possibilities. The next generation of the Leonard's went back to what appears to be the original version.
Daniel and Mary had nine children altogether. Here they are listed in order: born in1839, Margaret; 1842 Martha; 1843 William; 1844 Patrick; 1846 Daniel (the 2nd); 1847 Sarah; 1849 Mary; 1853 Eliza Ann; and 1859 Ann. In 1860 Daniel died at the age of fifty-eight. Mary lived for another ten years.
---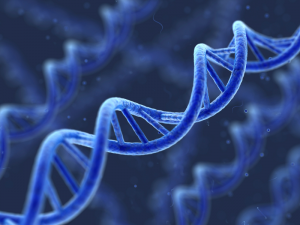 In early 2010 I did a DNA test with the Family Tree DNA labs and on a 67 marker analysis I was matched up with Tom and Joe Leonard two brothers out of Texas. I match up with them as close as they match each other which are within two markers of each other.  They believe that their grandfather said that they originated from Drogheda, Ireland.
Drogheda, in the county of Meath was right outside the Plantation County of Louth and 57 kilometers north of Dublin. In the early sixteenth century this was an area considered to be under the control of the English lordship of Ireland. The Ulster Plantation itself just to the north was almost entirely populated by the people who would come to be known in America as the Scotch-Irish; Scottish people who migrated to Ireland to form the Plantation.
The Wikipedia entry for Leonard states the following: Leonard is also an Irish origin surname, from the  Gaelic O'Leannain, consisting of the prefix O ("descendant of") and the suffix Leannan ("lover"). The oldest public records of the surname appear in 1272 in Huntingdonshire, England, and in 1479 in Ulm, Germany. There are of course many possible origins and as strange as it may seem it is well documented that many Irish families with names that were difficult to pronounce for some reason changed their entire clan names to Leonard.